[US ONLY]15PCS Nail Art Brushes Set with Nail Accessories for Nail Art
✈️Shipping within 2 business days
✈️Free returns within 30 days
💰Subscribe & save BIG for first order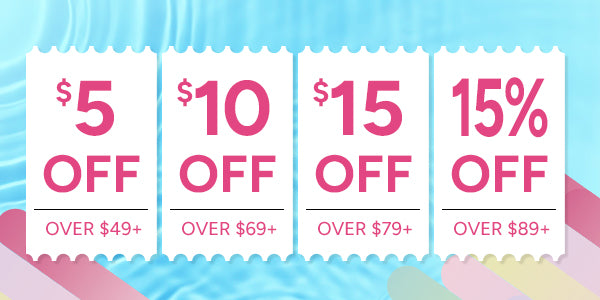 Product Specifications:
Brand: Saviland
Package Includes: 15pcs nail art brushes, 10pcs nail striping tapes, 2 boxes of diamond nail decoration set, 1pc glitter foil chips set, 5pcs double-end dotting pens.
Used For: Nail art, nail painting, nail decoration.
Features:
1. Saviland nail art brushes set contains nail accessories and nail decoration set for nail art design, 15pcs different nail art brushes and 5pcs dotting pens for your different nail art needs, nail striping tapes, glitter foil chips, and diamonds nail decoration set to create delicate nail art design.
2. Each of the 15pcs nail art brushes body is made of high-quality material, the bristles are made with soft and smooth nylon hair, and are locked firmly by a metal tube for durable use.
3. With ergonomic brush handles, our nail art brushes are lightweight, comfortable, and easy to hold and operate.
4. Our nail art kit offers a complete range of nail art brushes and nail accessories decorations which are affordable, and suitable for beginners and professionals.
5. Perfect nail design kit as a gift set for nail art lovers or nail starters.