240PCS Gel x Nail Kit Fake Nails Full Cover Nails Tips
🎁Enjoy Multi-type Free Gift orders over $59/$69/$109/$129/$159/$179
✈️Shipping within 2 business days
✈️Free returns within 30 days
💰Subscribe & save BIG for first order
customers are viewing this product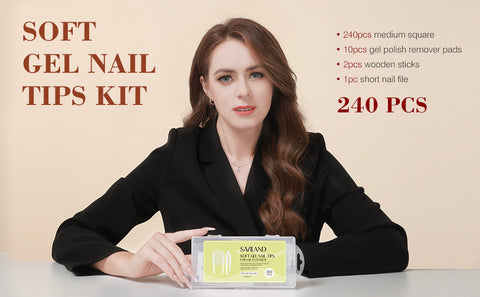 Product Specifications:
Brand: SAVILAND
Capacity: 240pcs
Material: PMMA
Colors: Transparent
Package Includes: 240pcs 05medium square soft gel nail tips, 1pc short nail file, 10pcs gel polish remover pads, 2pcs wooden sticks
Used For: Nail extension, nail art design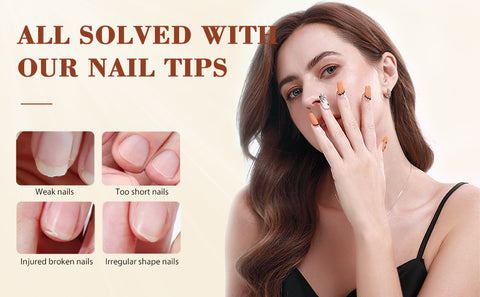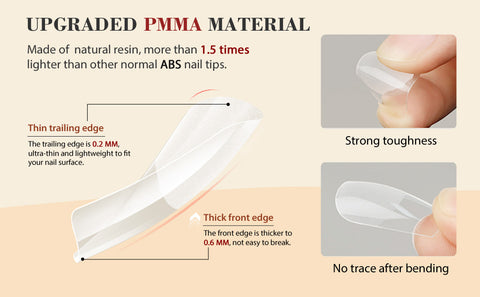 Features:
1. This soft gel nail tips kit is easy to use, nail tips are no need to file, can perfectly fit your nail's surface perfectly.
2. Used with the nail glue gel or nail glue, can easily finish your extension nails in a few minutes.
3. Thin, light, and good sturdiness, not easy to peel off or crack, can wear for 21 days+ in your nails.
4. Soft gel nail tips are made of the latest soak-off soft gels and high-quality PMMA material, which is thinner, firmer, and more natural.
5. Easy to remove, cut off the overlong nail tips, and use a nail file or nail drill to remove nail tips.
6. Provide different sizes, a total of 240 pieces. Each nail tip has a small number corresponding to the size. You can quickly choose the size that matches your nails.