[US ONLY]36 Colors Nail Dipping Powder Set
✈️Shipping within 2 business days
✈️Free returns within 30 days
💰Subscribe & save BIG for first order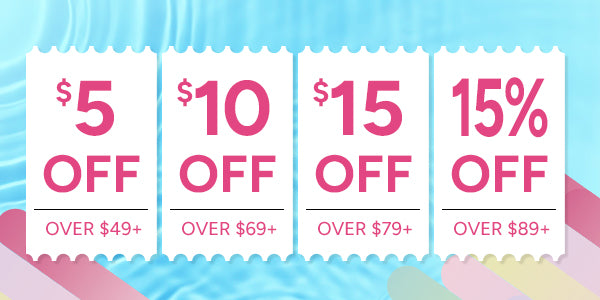 Product Specifications:
Brand: Saviland
Capacity: 10g/bottle dipping powder
Colors: as picture shows
Package Includes:
36 colors dipping powder
Features:
36 colors dipping powder: multiple choice and mixing up casually and creating personality nails
Dipping powdernails are lighter, natural, durable, glossy, and tough.
After using our dipping powder, your nails art can maintain for 3-4 weeks.
No lamp needed and dipping powder nails are not easy to crack and peel off and turn yellowing.
Saviland nail dipping powder is made of superior formula, which does no harm to your nails and protect your nails too.
Warm Tips:
Please make sure your nail is clean and smooth before you use this kit.
As the base coat is easy to dry, please prepare the powder first before you apply base coat.
When applying base coat, please avoid to getting product on cuticles.
After dipping powder, please use a nail brush to remove excess powder from around the nails surface.
Brushes may harden or pick up color powder during application. Please use brush saver after each using.
Be sure to clean the neck & rim of bottles with alcohol immediately after dipping a full set of nails. Tighten caps & store in a cool environment away from heat & direct sunlight. Without proper care, base coat and top coat may become difficult to open.