[US ONLY]Christmas Solid Cream Gel Polish Nail Kit - 12 Colors
✈️Shipping within 2 business days
✈️Free returns within 30 days
💰Subscribe & save BIG for first order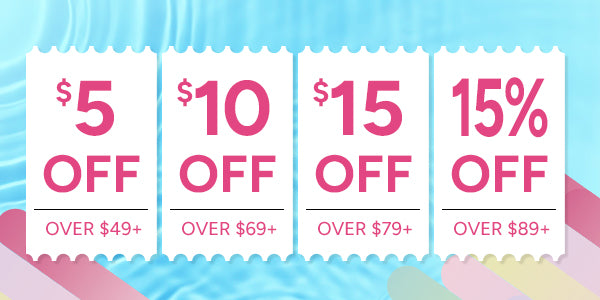 Product Specifications:
Brand: Saviland
Capacity: 8ml/can
Colors: 12colors
Package Includes: 12 colors solid cream gel nail polish and 15pcs nail brushes.
Used For: Nail art, nail pant, nail art design.



Features:
1. Made of natural resin, healthy non-toxic and low odor.
2. Shining luster, rich and charming colors can meet the needs of daily makeup or party gathering.
3. Excellent adhesion, provides you with a long-lasting glossy effect for more than 28days.
4. Solid gel nail polish is sticky and not fluid, easy to take the gel with a nail brush.
5. Easy to use. Beginners and professionals can easily apply the smoothing effect you want.
6. Smoother and more shiny after use, long time to maintain the color and luster, good stability and toughness, not easy to peel off.
7. Need a nail lamp to cure.
8. High glossy finish and excellent durability.
9. Suitable for professional nail salon, DIY at home.




Warm Tips:
1. Keep tightly sealed and keep out of sunshine.
2. For external use only. Keep out of the reach of children.
3. The base and top coat are required.
4. Before applying base coat, please file and clean the nail surface, make sure that your nails are complete dry, clean and oil-free.
5. Apply in layers. No need to apply too thickly each layer. It is necessary to keep each layer thin and smooth.
6. Need UV/LED nails lamp to cure for 60-120s.
7. Make sure the gel polish layer applied before gel paint is fully cured.
8. After curing, there will be an adhesive layer on the surface of the nails, which can easily be mistaken for not dry. Please wipe with a slip solution.
9. In a few hours after finishing your nails, try not to use your fingernails to open any cans, or other hard objects to keep the nail from wearing away.
10. Avoid skin contact. If allergy or any signs of adverse reaction occur, please stop using and cleanup immediately.
11. The first time you use a paint pen, you need to soak it in boiling water for a few minutes, called open pen.
12. Clean the painting brushes after using it, will make it last longer.