[US ONLY]24pcs Press-On Nails Pink and Blue with Butterfly
✈️Shipping within 2 business days
✈️Free returns within 30 days
💰Subscribe & save BIG for first order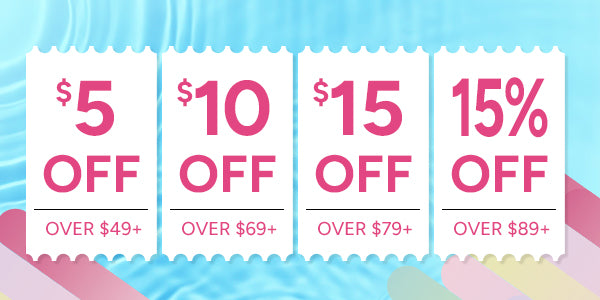 Product Specifications:
Brand: Saviland
Package Includes: 24*nail tips, 1*nail glue, 1*glue sticker, 1*cotton pad,1*small wooden stick, 1*nail file.
Used For: Nail extension
Features:

1. Saviland press on nails' kit contains 24 fake nails in 12 different sizes to fit each of your fingers.
2. Our nails' kit is fully equipped with accessories, including nail glue*1, glue sticker*1, cotton pad*1, small wooden stick*1, nail file*1, suitable for starter.
3. Saviland press on nails are affordable, trendy, easy to use.
4. Our fake extension nails are made of high-quality material, and it is ultra-thin and easy to fit your nails, not easy to fall off.
5. Saviland fake nails is suitable for all occasions, such as wedding, dating, Home DIY false nails art.
6. Our false nails kit is healthy with exquisite packaging, which is an ideal gift for girlfriend at ordinary times or festivals.
?
How To Use:
1. Polish your nails with a nail file.
2. Clean the nail surface.
3. Choose the right size of press on nails and jelly glue for your nails.
6. Tear off the jelly glue.
7. Press for a few seconds,the stickiness will be better.
8. Tear off the double-sided sticker?ˉs another protective film.
9. Just stick the tips on the nails and press it for 20-30 seconds.
How to remove:

Remove Tips for Nail Glue
1. Cut off the overlong nails.
2. Use a nail drill to remove the nail tips.
3. File and polish the nails to smooth it out, apply cuticle oil to moisturize nails if needed.

Remove Tips for Glue Sticker
1. Soak your nails in warm water
2. Use a wooden stick to take it off from the side or just use hand to peel it off
2. Remove the glue sticker and keep the fake nail tip for next time use.