Description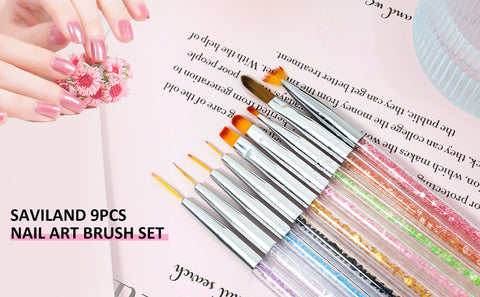 Product Specifications:
Brand: Saviland
Colors: Colorful Handle
Material: Aluminum alloy tube + Acrylic +Smooth hair
Package Includes: 9pcs Nail Art Brushes
Used For: Nail painting, Sticking Diamond, Extension Nails, French Nails etc.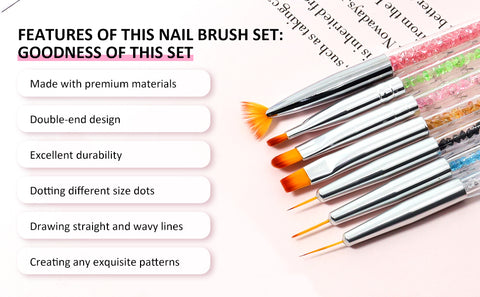 Features:
1. Nail design brush can make different nail art effects, the operation is simple, and it is easier for novices to master.
2. These nail design brushes have different shape bristles which can do different patterns. You can change different brushes at any time according to the needs of nail art design in the manicure process, or you can use a combination of various brushes, which is convenient and fast.
3. The body of each nail brush has a different color of crystal rhinestones, which is also convenient for you to quickly distinguish when you're using it.
4. The nail art pen of this set can be used for different nail polishes, such as U V gel nail polish, builder gels, poly gels, spider gel and so on.
5. This nail brush set is definitely a good manicure companion and is an indispensable role in nail art tools.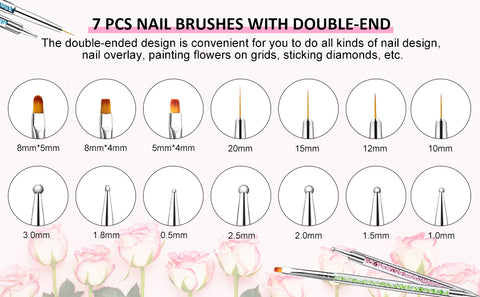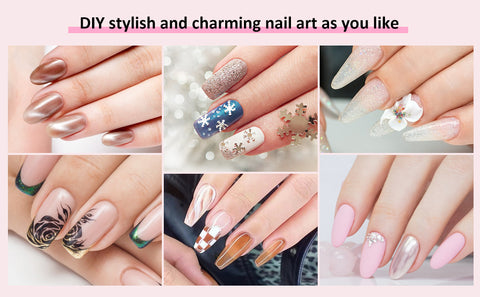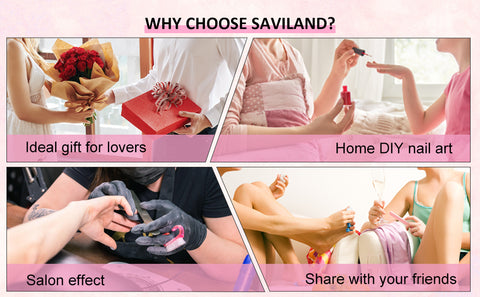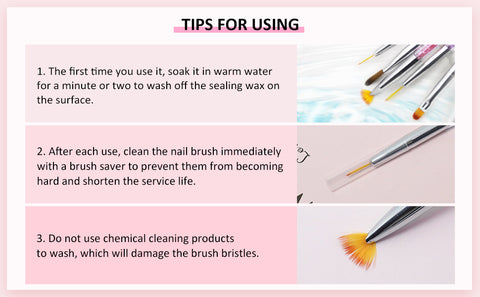 9PCS Double-end Nail Art Brushes
£10.00