10 Sheets Nail Art Sticker Easy French Nails
🎁Enjoy Multi-type Free Gift orders over $59/$69/$109/$129/$159/$179
✈️Shipping within 2 business days
✈️Free returns within 30 days
💰Subscribe & save BIG for first order
customers are viewing this product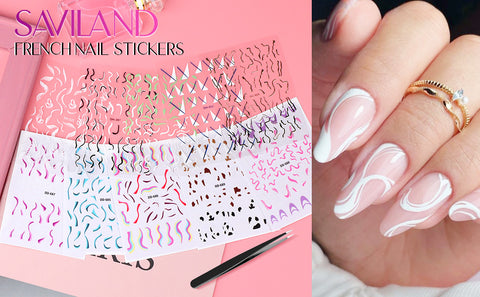 Product Specification:
Capacity: 10 sheets
Package Includes: 10 sheets stickers, 1 tweezer.
Used For: Stick on nails, nail decorations.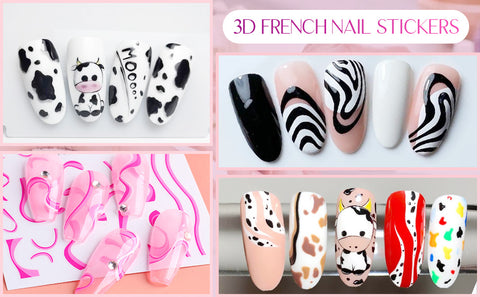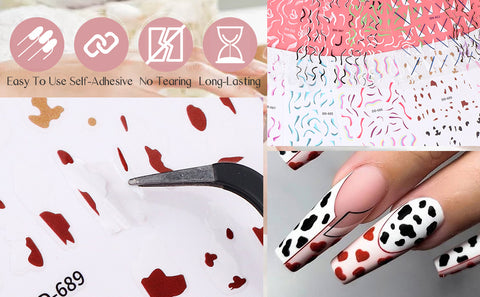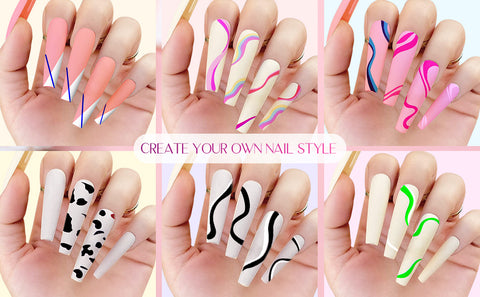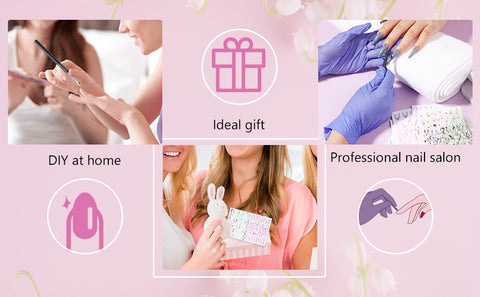 HOW TO USE: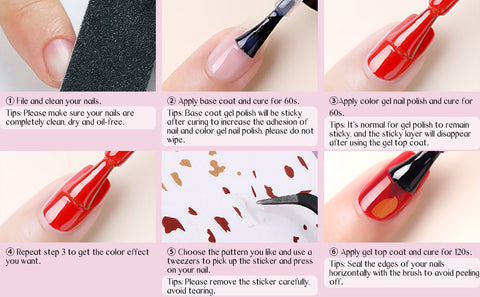 How to remove:
Step 1: Polish the nail surface with nail file to remove the top coat.
Step 2: Soak nails in a bowl filled with a small amount of gel nail remover, or wrap each nail in a cotton pad soaked with gel nail remover for around 5 to 10 minutes.
Step 3: The gel will become soft, use a cuticle pusher to remove the gel then clean the nails surface.
Step 4: File and polish the nails to smooth it out, apply cuticle oil to moisturize nails if needed.
Warm Tips:
1. Store in a dry, cool and well-ventilated place.
2. Keep out of reach of children.
3. Do a skin allergic test before use. Discontinue use if irritation occurs.
4. Before applying the nail sticker, please make sure your nails are completely clean, dry and oil-free.
5. Apply a layer top coat can protect the nail stickers from peeling.