3PCCS Dual-end Design Acrylic Nail Brush Set - Size 8-12# 10-14# 12-16#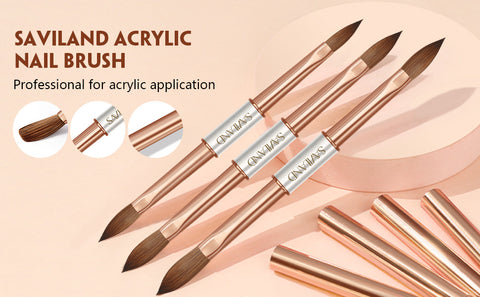 Description:
Capacity: 3pcs
Package Includes: 3 pcs dual-end acrylic nail brush
Size: 8# 12# 10# 14# 12# 16#
Used For: Acrylic powder, nail extension, acrylic nails.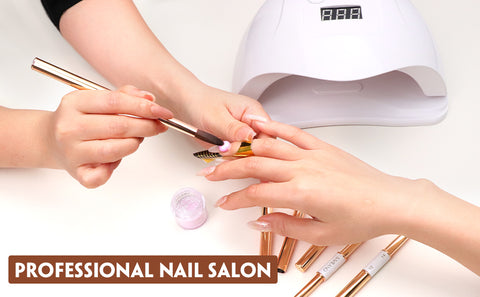 Features:
1. Kolinsky acrylic nail brush set with double-ended design, you can use different size of one end according to different needs. And each end has a cap to protect the bristle.
2. Saviland acrylic nail brushes are made with high-quality kolinsky hair, which possess non-deformation, non-corroding characteristics.
3. Acrylic nail brush has marble & bronze golden brush handle with double-ended design, unique style and fashionable.
4.Saviland acrylic nail brush has an ergonomic handle, comfortable to hold and easy to operate.
5. Saviland acrylic nail brush is high-quality and light, smooth application, convenient for you to do nail extension and nail carving.
6. Suitable for nail art beginners, professional nail artist to create acrylic nail art design.