【Get By $45.99 - 50% OFF】7 Colors Poly Nail Gel Kit Clear Glitter Blue Nail Extension Gel with Manicure Starter Tools
customers are viewing this product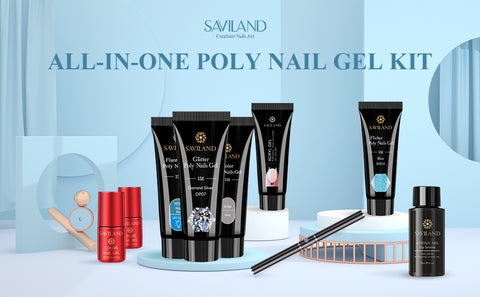 SPECIFICATION:
Capacity: 15g/0.53oz each bottle
Colors:7 Colors
Package Includes: 7 colors poly nail gels, 1 * 30ml slip solution, 1 * 7ml base coat, 1 * 7ml top coat, 1 * dual-ended nail brush and cuticle pusher, 24 * nail tips, 10 * nail forms, 1 * nail file
Used For: Nail extension, adhesive diamonds, nail art designs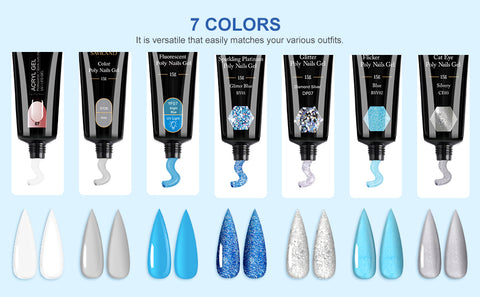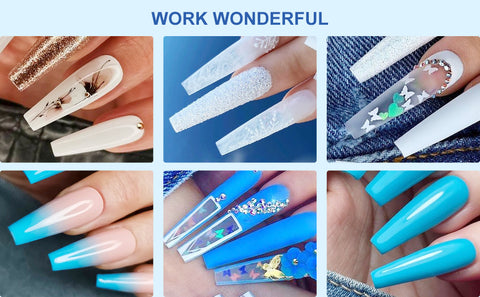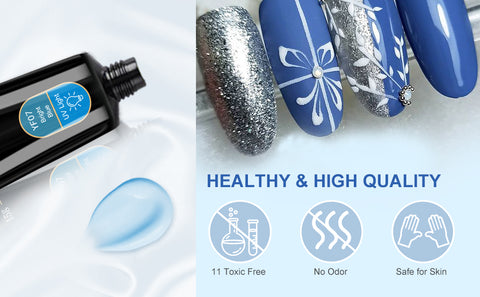 HOW TO USE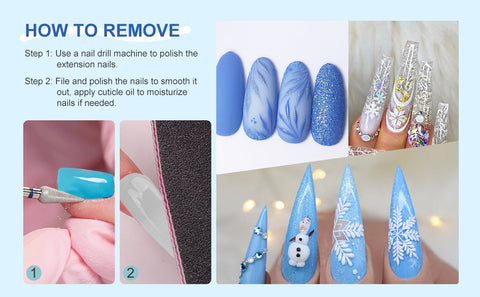 WARM TIPS:
1. Our poly nail gel is nail lamp needed, both the front and back sides should be cured for 2-3 minutes with a 48W nail lamp.
2. Make sure that the tip of the nail extension on the Dual Form is much thinner, which is easier for you to trim and shape the nail extensions.
3. Before applying base coat, please file and clean the nail surface, make sure that your nails are complete dry, clean and oil-free.
4. It is normal for the poly nail gel to be thickened in cold weather.
5. Keep tightly sealed and keep out of sunshine.
6. Keep out of reach of children.