[US only] 33PCS Gel Nail Polish Set – 30 Colors
✈️Shipping within 2 business days
✈️Free returns within 30 days
💰Subscribe & save BIG for first order
Subcribe to back in stock notification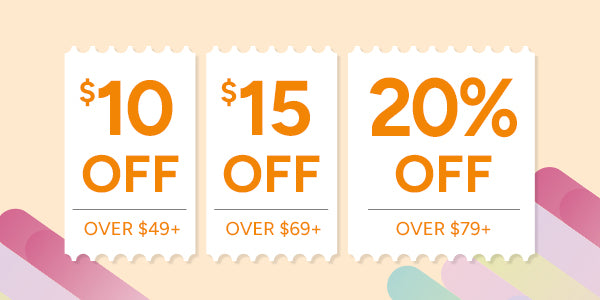 Product Specifications:

Brand: Saviland
Capacity: 5.5ml/0.19fl.oz
Colors: 30 Colors
Package Includes: 30 colors gel nail polish, 1pc foundation gel, 1pc matte top coat, 1pc glossy top coat
Used For: Nail art, nail design


Features:

1. Saviland gel nail polish set provides 30 different charming colors, enriching beginners or professionals DIY to make various nail styles. Suitable for any occasion throughout the year, whether it's work or party, can match all your outfits.
2. The color gel polish not only can be applied flat but also can be used for nail embellishment.
3. The gel polish nail set is equipped with a foundation gel, glossy and matte top coat. There are two different top coats, can produce different effects. Smoother and more shiny after use of the glossy top coat and will have a matte effect after using matte top coat, long time to maintain the color and luster, good stability and toughness, and not easy to peel off.
4. The nail gel polish is superior-self-leveling, smooth and easy to apply, full of color, and simple and easy to use.
5. Suitable for various nail types and various nail art designs.
6. The gel nail polish is made of natural resin, has no irritating odor, vegan & non-cruelty, non-toxic and harmless to the human body, and can be long-lasting for 21 days if used properly.
7. Suitable for the professional nail salons or DIY at home.