[US ONLY]Cuticle Oil with Flowers
✈️Shipping within 2 business days
✈️Free returns within 30 days
💰Subscribe & save BIG for first order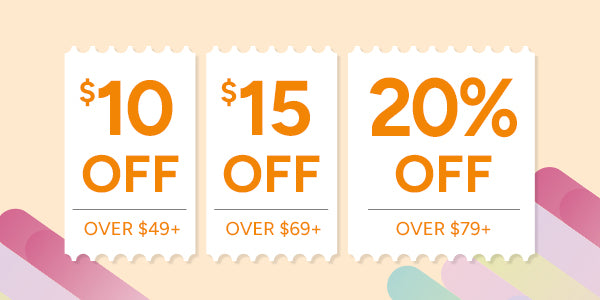 Product Specifications:
Brand: Saviland
Material: Dried flower, Natural dried flower plants oil
Capacity: 15ml/0.5fl.oz
Package Includes: 2 pcs cuticle oils (Rose and cherry blossom)
Used For: Nail Care
Features:
1. Cuticle oil has a massage rolling ball design on the top of the bottle, so it is very easy to apply and no any wasting.
2. Rose cuticle oil has a slight rose flavor, it can relax your body and mind, and promote blood circulation and metabolism.
3. Cherry blossom cuticle oil contains abundant vitamin A, and B&E with cherry blossom scent moisturizes the skin around your nails or toenails and brightens the complexion.
4. Reduce the growth of hangnails, slow down the growth of dead skin, moisturize the skin around the nails, improve the gloss of the skin, and protect the edges of the fingernails.
5. Use this nail strengthener oil to massage your nails or toenails, make them look brighter, and healthier, and revitalizes skin.
6. Extracted from real dried flower plants oil, floral, good smell, vegan & cruelty-free.
7. Compact, portable, and easy to carry, it can moisturize your fingers or toenails anytime and anywhere.