Nail Brush Conditioner
🎁Enjoy Multi-type Free Gift orders over $59/$69/$109/$129/$159/$179
✈️Shipping within 2 business days
✈️Free returns within 30 days
💰Subscribe & save BIG for first order
customers are viewing this product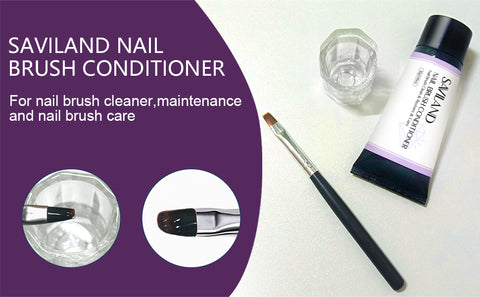 Product Specifications:
Brand: Saviland
Capacity: 30g/1.06oz
Colors:Clear
Package Includes: 1pc 30g/1.06oz nail brush conditioner
Used For: Restore fork or dry nail brush, nail brush maintain, acrylic nail brush cleaning and nail art brush cleaner, slip solution for poly nail gel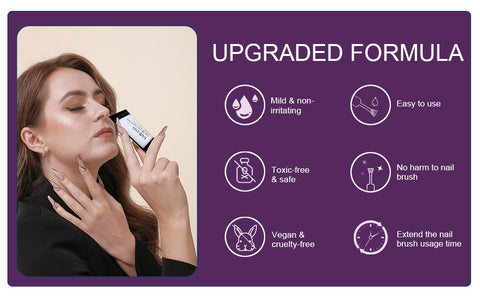 Features:
1. Saviland brush conditioner can be used for nail brush maintenance, nail brush care, and nail brush cleaner.
2. The main function of the brush conditioner is to restore the fork and dry nail brush to its original state, can care for the nail brush to avoid hardening and fork and remove the residue of gels or acrylic/ dip powder on the nail brush, and can be used to remove the sealing wax of the new nail brush or used as slip solution to shape the poly nail gel.
3. The brush conditioner can restore the fork nail brush bristles, protect the nail brush for longer use, prevent splitting, do not hurt the nail brush, and increases the elasticity of the nail brush.
4. Contains oil organic solvents for a better nail brush care. Squeeze out design, more hygienic.
5. The brush conditioner is made of healthy ingredients, gel texture, milder, has no irritating odor, vegan & cruelty-free, non-toxic, and harmless to the nail brush.