Nail Shaping Tweezers Set - 5PCS Nail Pinching tools C Curve Nail Art Sculpture Stainless Steel Clips
customers are viewing this product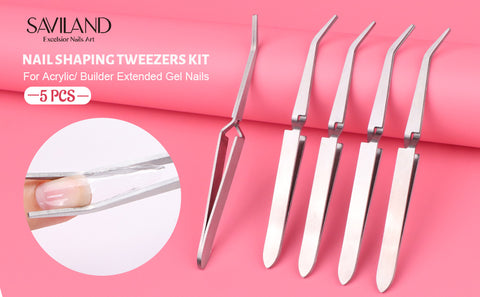 Product Specifications:
Brand: Saviland
Capacity: 5 pcs
Colors: Silver
Package Includes: 5 pcs nail shaping tweezers
Used For: Nail art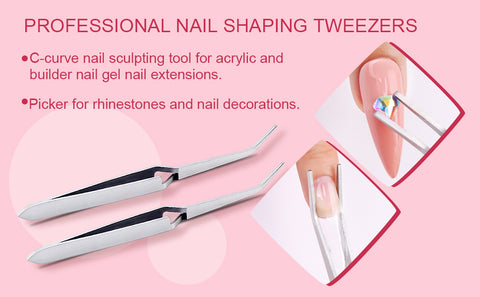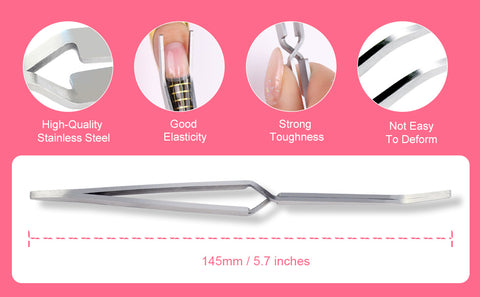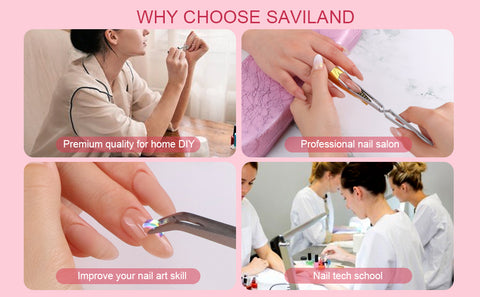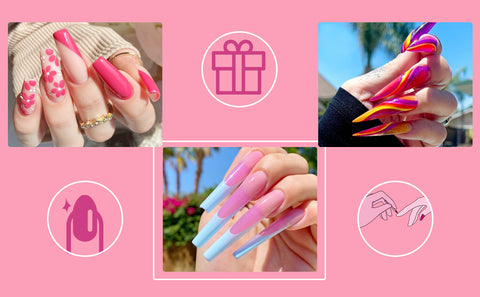 Features:
1. Saviland nail pinching tools kit contains 5 pcs nail shaping tweezers.
2. The nail shaping tweezers is made from stainless steel material, hard, durable and rust-resistant, easy to use and clean, has a long lifespan.
3. Dual-end design, dual-purpose. Multifunctional nail pinching tool one end can be used to maintain the shape of acrylic/ builder nail gel, pick up Gems or nail decorations, the other end of the nail shaping tweezers is use for remover.
4. X-shaped and handle cross design, smooth not hurt hand, easy to use.
5. Suitable for professional nail salon and home DIY use.