[US ONLY]2-In-1 Glows in The Dark Gel Nail Polish
✈️Shipping within 2 business days
✈️Free returns within 30 days
💰Subscribe & save BIG for first order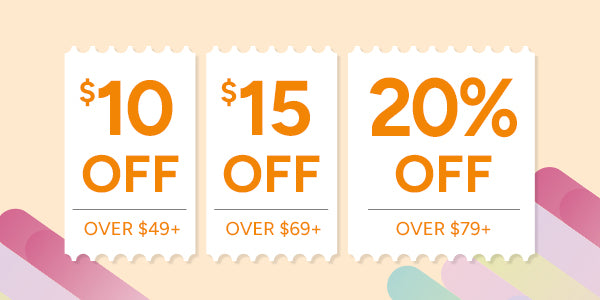 Specification:
Brand: Saviland
Capacity: 6g/jar*12 colors
Colors: 12 colors
Package Includes:
12?colors 2-in-1 glows in the dark gel paint
15pcs nail brush
2-IN-1 GLOWs IN THE DARK GEL PAINT NAIL KIT. The Saviland glows in the dark paint gel nail polish nail kit includes 12 different colors luminous gel paint and 15pcs nail brush, paint 2 in 1 multiple functions (used as color polish gel, gel paint nails).
PRESENT A VARIETY OF INTERESTING EFFECTS. The 2 in 1 luminous painting gel of the candy series can present a fluorescent effect during the day and a neon glow effect at night. No matter you attend any party, you will be the most exquisite and charming queen. The 2 in 1 gel nail polish set is full of rich colors and this set provides a variety of usage methods, which can inspire you becoming a professional nail designer.
15PCS NAIL BRUSH. 15 different sizes of drawing paint pens can meet all your needs for colored painting. It can be used for painting flowers, butterflies, leaves, lines, geometric patterns, embellishments and other exquisite pictures.
HEALTH & HIGH-QUALITY. High-quality 2-in-1 glows in the dark nail gel polish, formulated with natural resin and healthy ingredients, low odor and 9 toxin free. The high-quality gel material has good toughness and high color-ability, which can bring you rich colors finish, smooth appearance and flawless coverage. Has a good glow effect.