[US ONLY]36W Mini Portable U V LED Nail Lamp
✈️Shipping within 2 business days
✈️Free returns within 30 days
💰Subscribe & save BIG for first order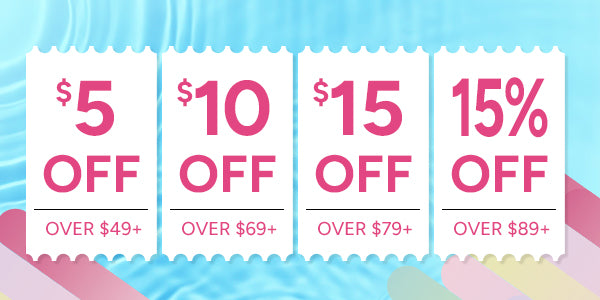 Product Specifications:
Brand: Saviland
Powder: 36W(max)
Colors:White
Package Includes: 1 pc 36w U V LED nail lamp
Used For: Curing all types of U V gels and gel nail polish.
Features:
1. Saviland U V light for nails is compact and portable, it can be easily carried around, and the USB port can be conveniently connected with a computer, power bank charger and power supply, so you can create your nail art anywhere and anytime.
2. The U V/LED nail lamp is a foldable design, and contains a highly reflective metal sheet to improve U V LED light utilization, which can increase the efficiency of curing gels, whether you have long or short nails, it can be cured evenly without a dead zone.
3. Designed with U V and LED dual light sources, 12 LED lamp beads, 60s timer setting, and a maximum power of 36 watts. Our gel nail polish curing lamp helps your nail art dry out quickly and efficiently without causing damage to your eyes or skin.
4. Mini shape, foldable and retractable design can be easily put into any bag, easy to carry out, and suitable for travel or creating nail designs anywhere.
5. Made with high-quality made of high-quality ABS material, it is durable and safe to use.
6. USB interface, fully charged can light for 3 hours, normal manicure use can be used for 8 hours.
7. Perfect for nail professionals, nail beginners, and nail art lovers.
?