Mini Nail Lamp - 16W U V/LED Nail Dryer U V Light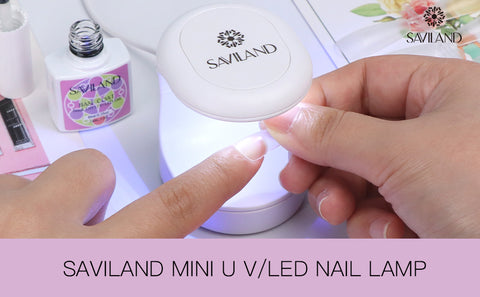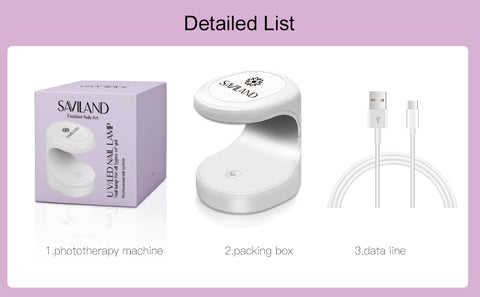 Product Specifications:
Brand: Saviland
Capacity: 16W(MAX) U V/LED Mini Nail Lamp
Package Includes: U V/LED Mini Nail Lamp
Used For: curing all types of U V gel and LED gel nail polish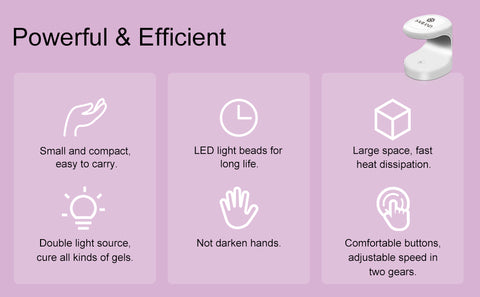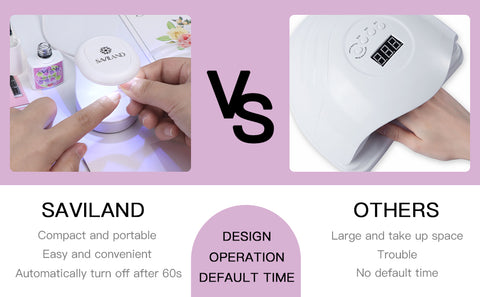 Features:
1. Saviland mini nail lamp for nails is compact and portable, it can be easily carried around, and the USB port can be conveniently connected with computer, power bank charger and power supply, so you can create your nail art anywhere and anytime.
2. The U V/LED nail lamp is a single-finger design with a large opening of 180??, whether you have long or short nails, it can be cured evenly without dead zone.
3. The big opening nail lamp and nail glue gel are the perfect combinations.
4. The portable nail dryer supports all types of manicure and nail art, including nail glue gel, builder nail gel, painting gel, gel nail polish, etc.
5. Designed with UV and LED dual light sources and a maximum power of 16 watts, our gel nail polish curing lamp helps your nail art dry out quickly and efficiently without causing damage to your eyes or skin.
6. Saviland UV/LED nail lamp is made of high-quality material, and it is non-toxic, durable and safe to use.
7. The default timing is 60s, and it will automatically turn off after 60s.