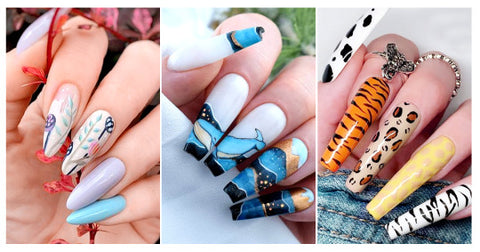 Manicure, or more elegantly known as Nail Art Design, has become a fast-growing industry in recent years. By market report analysis based on principles of market share, revenue, and CAGR, in 2020, the global Nail Polish market size was USD 12910 million and is forecast to be 21060 million USD in 2027, growing at a CAGR of 8.5% during the 2021-2027. With such rapid growth, nail art has become a focal center for consumers, especially ladies, to study, invest, and express. In fact, nail art is not only a worthy market full of opportunities and funds but also a valuable experience of hanpiness and confidence that every contemporary woman is worth trying and enjoying.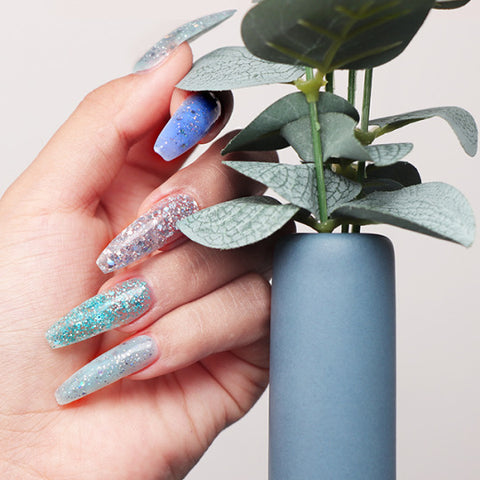 Nail Art provides a valuable opportunity for ladies to repair their nails. It can effectively reshape and model fantastic art on broken or distorted nail plates, and restore confidence for women suffering from nail problems.
What's more, nail art provides women with a creative way of venting to release the pressure and anxiety caused by personal obstacles. Life can sometimes be restless, but with nail art, you can always find peaceful land.
Nail art can be a fashion trend. Owing to the growth of the industry, customization of nails has become the rare uniqueness and beauty for virtuosos with taste. Inspired by this, DIY nail art has become a fashion trend for women to show luxurious creativity. With such an expression of fine arts, you can always find the vibes of fashion in the designs of nail arts.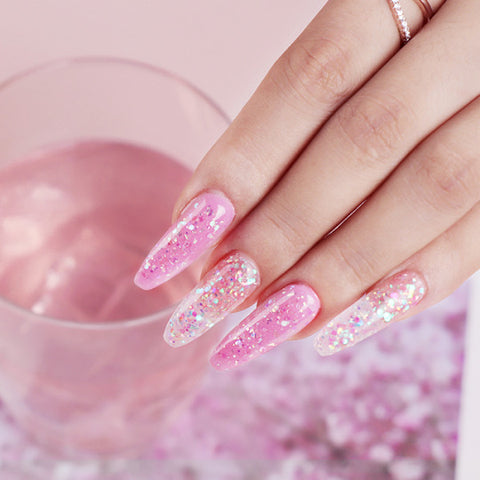 As the focus of fashion trends, nail art has always been a hot topic for women to expand their social circles. No matter when and where, a stunning manicure can always inspire women's special desire for beauty and uniqueness. With the inspiration of beautiful nail art designs, the nail art community has grown exponentially with diversity and happiness.
Nail art can also provide women with the prestige of appreciating art design. Designing beauty is the instinct of human beings, and we believe that you can be your own artist by transforming your nails into the topaz to sublimate your general elegance.
In addition to the considerable fact, nail manicure also provides gentle health care for women, and their work may harm the nails. Instead of demanding high-quality nail plates at the beginning, manicure professionals are outstanding artists who can discover and expand your beauty with the prioritization of your health. In fact, we believe that your beauty comes from your vitality instead of a surficial luxury. That is why your unique and natural beauty can always be your emblem to shine for yourself.
Nail art also provide you with a special time for tacit understanding, allow you to appreciate yourself through reflection and restoration of self-esteem.By caring for and polishing your nails carefully, you can enjoy gorgeous masterpieces with the decorativeness you like and believe in. Living under such intense social pressure, the quiet time of nail design can be the purification of your soul and lead you to keep your dreams. Because you are your artist, and in your art, you will always shine like a diamond.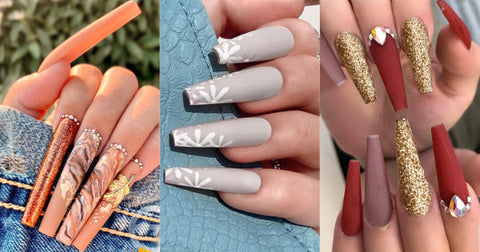 Nail art can also give ladies a sense of affirmation and accomplishment. Just like solving a problem, nail design can provide people with the intention to seek perfection and completeness. When the masterpiece is completed, the art you carry can become your solo expression, and it will shock everyone with creativity and appreciation. Appreciation of your nail art can be something you can be proud of. Because appreciation is an affirmation of you, and your nails symbolize your unique cultivation.
Nail art can also provide you with confidence. With beautiful nails, you can always lead the fashion trend, show your identity as a confident contemporary woman, and speak for yourself. No one can judge you and make decisions for you except yourself.  You are the one to conquer life hurdles with confidence, and with your beauty, let the misfortunes shirk.  
Finally, nail art design can be the natural "golden cut" to decorate you with slenderness and elegance. Nail art is really luxurious. But the nail gems are not only shining with glitters, but they are also modifying your hand into an elegant masterpiece. With nail decoration, you can express your elegance with graceful beauty like a rose swaying elegantly. You are indeed beautiful, so why don't you enhance your beauty with a "golden ratio" provided by nails?
Therefore, our motto is always to encourage you to join and experience this precious beauty, especially for yourself. Because you are unique, there is no doubt that you deserve this happiness and art.