Description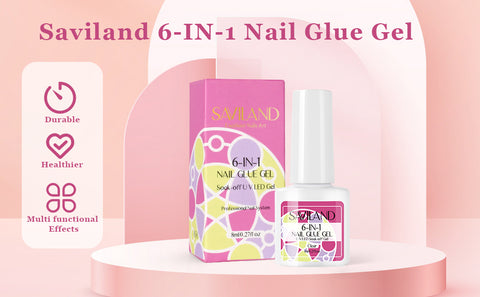 Product Specifications:
Brand: Saviland
Capacity: 8ml/0.27 fl oz
Colors: Clear
Package Includes: 1*nail glue gel
Used For: Nail art and nail extension for beginner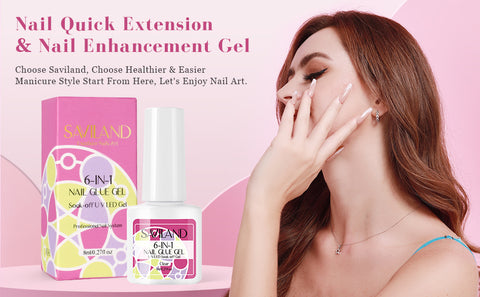 Features:
1. Saviland 6-in-1nail glue gel can be used as nail glue gel, foundation gel, slip solution, self-leveling gel, strengthener gel, and rhinestone glue gel.
2. Strong stickiness, strong adhesion, break-resistant, long-lasting.
3. Saviland U V nail glue is made of natural resin, low odor, non-toxic and healthy.
4. Saviland gel Nail gel, for pressing on nails, non-whitening, strong sticky, firm for more than 21 days.
5. Nail glue gel can firmly adhesive to the nail tips, making them durable and not easy to peel off.
6. Saviland glue gel must be cured with a U V/LED nail lamp.
7. 6-in-1 nail glue gel is not sticky before curing, and the position can be adjusted twice as needed.
8. Non-yellowing after curing under U V LED nail lamp.
9. As professional nail glue gel, perfect for nail art beginners, professionals, and nail salons.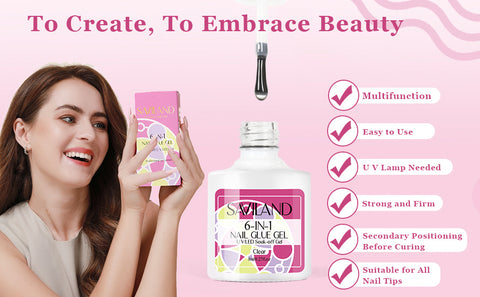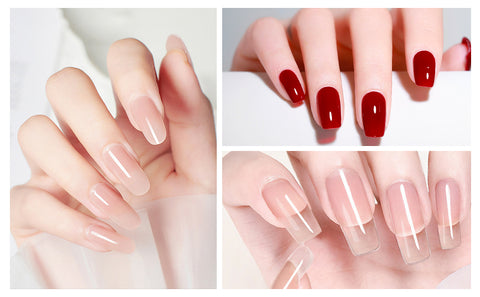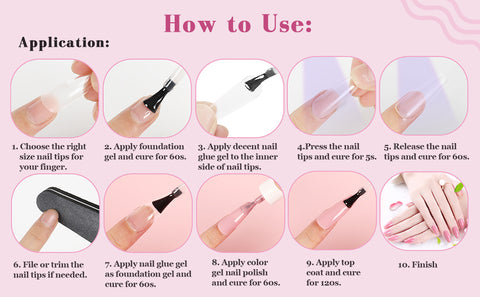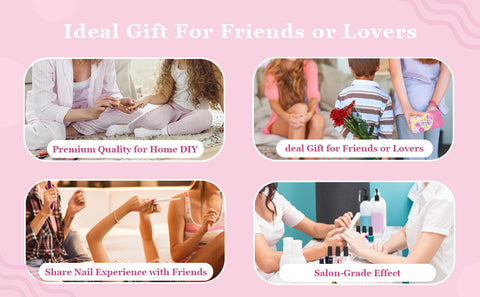 6-IN-1Nail Glue Gel
£13.00