6PCS Rose Gold Art Nail Liner Brushes Set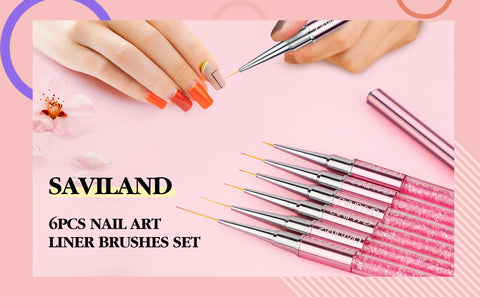 Product Specifications:
Brand: Saviland
Color: Pink
Material: Aluminum tube + Acrylic +Nylon hair
Package Includes: 6pcs Nail Art liner Brushes
Length: 15.5cm with lid
Used For: Nail painting, Sticking Diamond, Extension Nails, French Nails etc.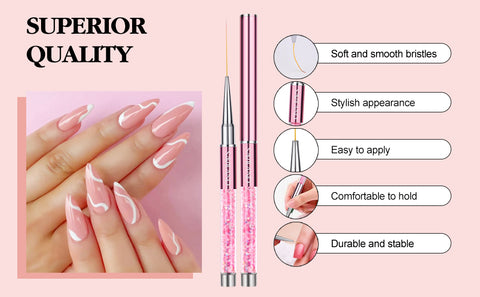 Features:
1. This nail art brushes set is suitable for professional salon use and home DIY nail art, great for nail art novice and specialist.
2. 6pcs professional nail art liner brushes are perfect for all kinds of nail painting creativity, especially for pulling lines or drawing.
3. Saviland liner brushes set pen's body is made of high-quality materials and full of glitter pink diamonds of the body.
4. The bristles of nail brushes for nail art are made with high-quality nylon hair, which is soft and smooth to use, non-deformation, and non-corroding.
5. Easy to handle and operate, lightweight and portable, making your nails more beautiful and charming.